Glass painting
Mochnik Glass has all available glass surface decoration technologies.


Screen printing
With the help of a matrix (screen), a ceramic paint is applied to the glass surface. The paint is then dried and fused into the glass during the toughening process. It becomes indelible. It is ideal for both domestic product applications and exterior architecture. Painting with screen printing usually uses one or, more rarely, two colours of paint The maximum size of the screen printing is 2,800x5,500 mm.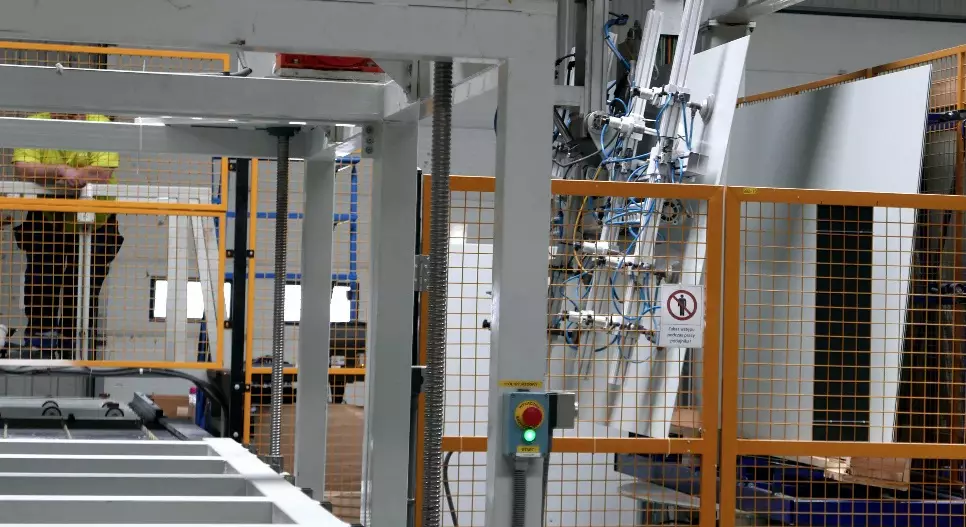 Enamel
The application of a thick layer of ceramic paint on the glass using the roller technology allows to obtain non-transparent glasses. They can easily cover structural elements in a glass façade or cover walls. Glass painted in this way is most often used in architecture. The maximum width of the form that can be covered with paint is 1800mm with a length of up to 5,000 mm.
Printing on glass
Multi-colour, high-resolution glass prints made with ceramic ink are reserved for glass printers. The maximum size of the glass 2,800x6,000 allows you to create coloured glass doors and walls. It is a technology that gives unlimited possibilities of creating interiors with the use of glass.
Glass lacquering
Applying glass with a curtain made of paint is a very efficient technology for the production of non-transparent lacquered glass. These glasses are perfect as furniture fronts, sliding wardrobe doors or wall coverings as an alternative to tiles. Colorimo is a brand of lacquered glass created by Mochnik Glass, appreciated by customers, designers and architects.